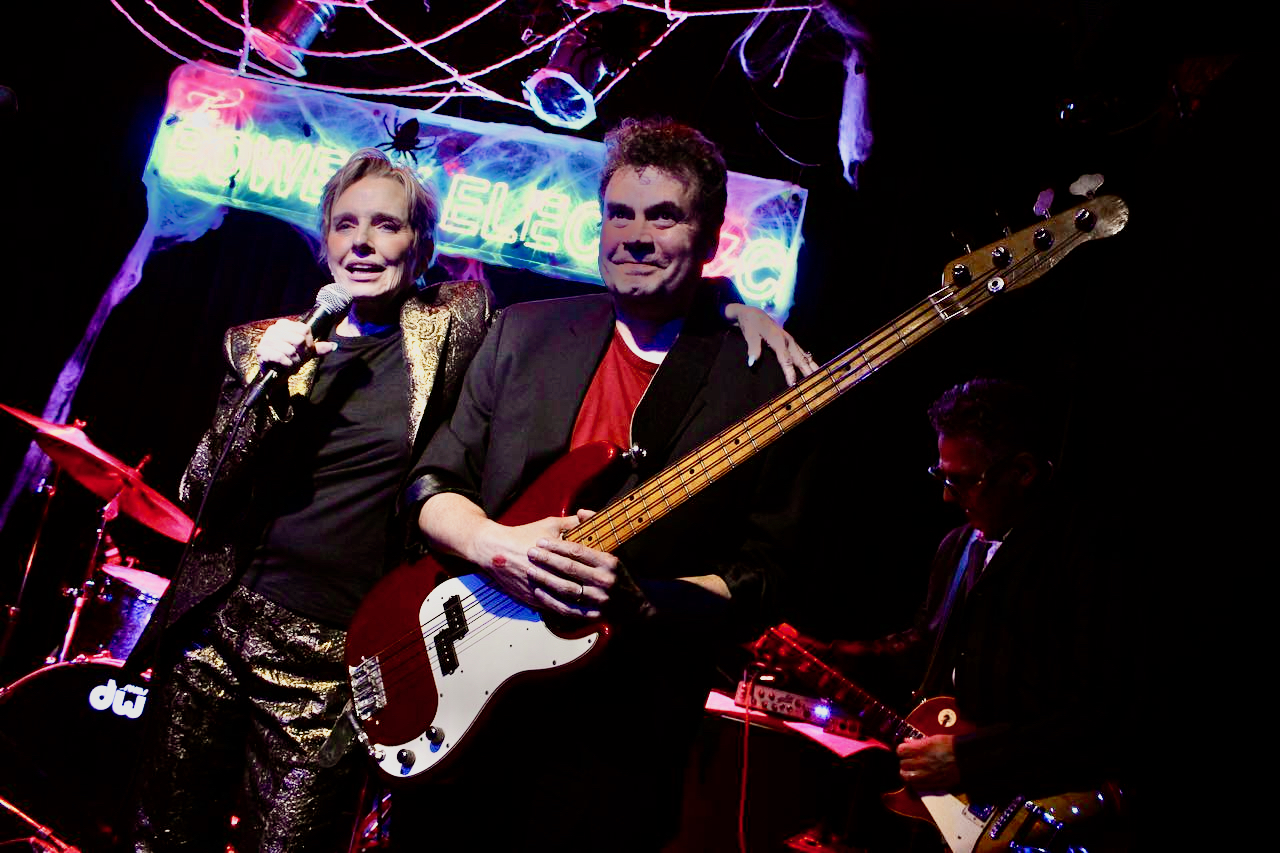 Ellen Foley's Fighting Words, written & produced by Paul Foglino, wins multiple awards, including Best Rock Album, 2021, also
Song of the Year, 2021, for
"Are You Good Enough?"
and more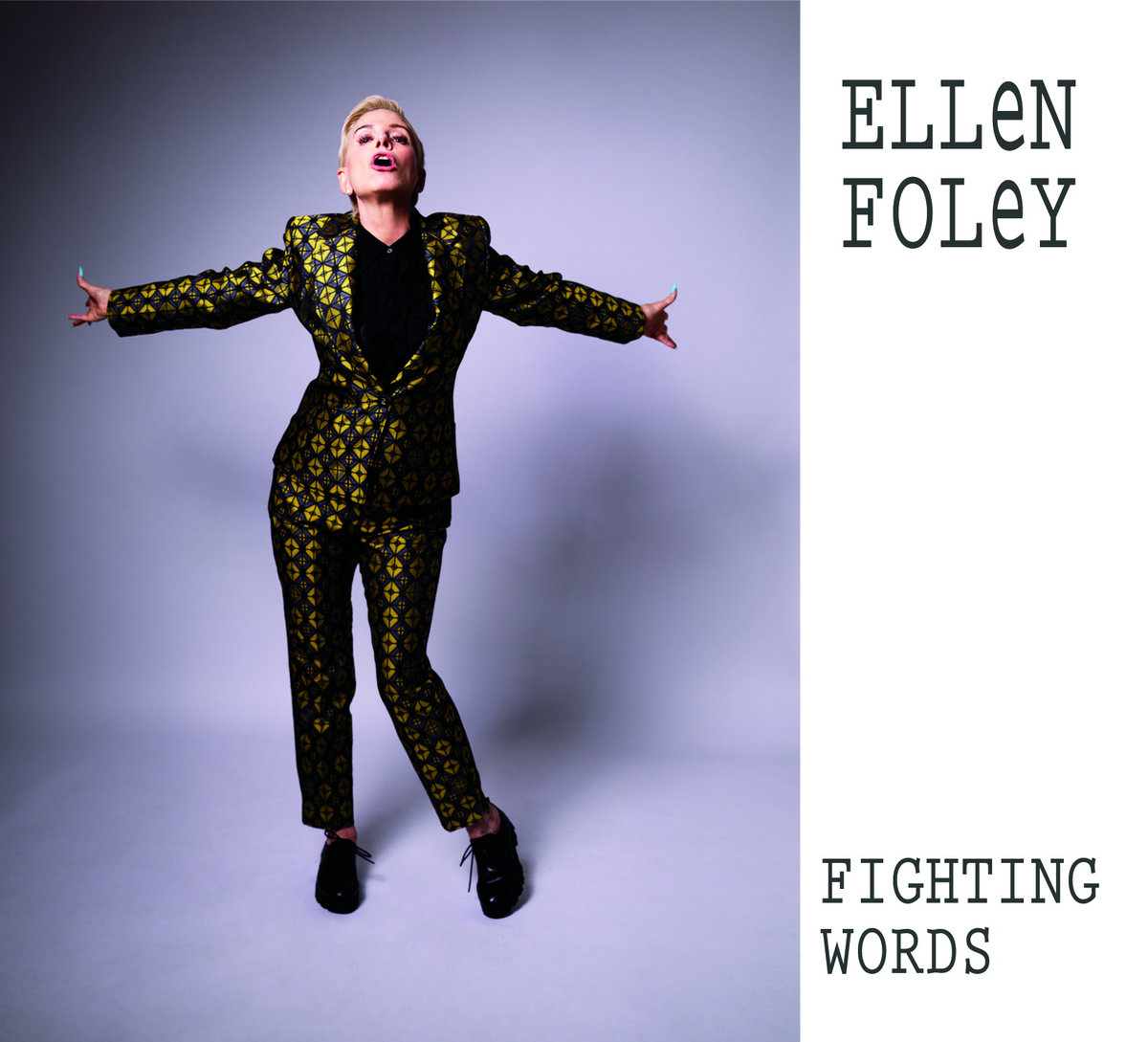 By PAUL ZOLLO

The recipients of the 2021 Bluerailroad Awards, for excellence in music and music-writing, were announced today. The biggest winners are Ellen Foley and her producer-songwriter Paul Foglino. Together and separately they won several Bluerailroad awards, including Best Rock Album, 2021 for Fighting Words; Song of the Year and Best Rock Song for "Are You Good Enough?" and Best Folk Song for "Fill Your Cup."

In addition, Ellen Foley was individually awarded as the Artist of the Year, 2021, and Paul Foglino, individually, was awarded with the Songwriter of the Year, 2021 award.

The legendary and beloved Ross Altman was awarded with the Pete & Woody Lifetime Achievement in Songwriting Award, as well as the Best Folk Album award for If Not Now, When?
The phenomenal Lady Blackbird and her co-writer/producer Chris Seefried are also multiple winners, for her debut album, Black Acid Soul, named Best Jazz Album, 2021. And also for Best Jazz Song, 2021, for "Fix It," performed by Lady Blackbird, and written by Seefried and Bill Evans,.
St. Vincent won her fourth Bluerailroad award this year for Best Art Rock album for Daddy's Home.
We are happy to announce all the recipients for the 2021 Bluerailroad Awards for Excellence in Music:

The BLUERAILROAD MUSIC AWARDS, 2021
BLUERAILROAD ARTIST OF THE YEAR, 2021
Ellen Foley
BLUERAILROAD SONGWRITER OF THE YEAR, 2021:
Paul Foglino
SONG OF THE YEAR, 2021
"Are You Good Enough?" Paul Foglino, songwriter; Ellen Foley, artist.



BEST FOLK SONG
"Fill Your Cup," written by Paul Foglino; performed by Ellen Foley on Fighting Words


THE BLUERAILROAD PETE & WOODY LIFETIME ACHIEVEMENT AWARD in SONGWRITING
Ross Altman PhD
BEST FOLK ALBUM, 2021
Ross Altman, If Not Now, When?
BEST JAZZ ALBUM, 2021
Lady Blackbird, Black Acid Soul.
Chris Seefried, producer.


BEST JAZZ SONG, 2021:
"Fix It," By Lady Blackbird, artist,
Chris Seefried, Bill Evans; songwriters


BEST ART ROCK ALBUM
St. Vincent, Daddy's Home
The BLUERAILROAD JULES SHEAR SONGWRITING ARTISTRY AWARD
for BEST ALBUM OF BRAND NEW MIRACLE SONGS
Jules Shear, Slower




PRODUCER OF THE YEAR
Shooter Jennings, We Are Chaos, Marilyn Manson (artist).

BEST ROCK COLLABORATION
Marilyn Manson & Shooter Jennings, We Are Chaos

BEST ROCK & ROLL ALBUM:
Jimmy Angel & The Jason Gutierrez 3, Love Fever. Produced by Jason Gutierrez.


GREATEST RADIO SINGLE OF 2021:
EELS, "Good Night On Earth."
Written by E; produced by John Parish.


BEST NEW CLASSIC ROCK SONG
Barry Keenan & Invisible Poet Kings, "North Country"



BEST HIP POP ALBUM OF THE YEAR:
Finneas, Optimist
MOST HAUNTINGLY MELODIC SONG, 2021
Ryan Levine, "I Miss The War"
MOST BELOVED ANGELENO
ARTIST OF THE YEAR
Tom Freund
MOST BELOVED ANGELENO
BAND OF THE YEAR
Los Lobos
BEST SOLO INSTRUMENTAL ALBUM
Ben Harper, Winter is for Lovers
Released in November, 2020
BEST L.A. RADIO STATION
KCSN, the Independent 88.5 FM | Southern California Radio

BEST NEW BEATLES MOVIE
Get Back
PETER JACKSON, Director
JOHN LENNON, PAUL McCARTNEY, GEORGE HARRISON & RINGO STARR, Beatles
Also starring BILLY PRESTON, GEORGE MARTIN, YOKO ONO, LINDA McCARTNEY and MAL EVANS

THE BLUERAILROAD EDEN AHBEZ SONG-DREAMER AWARD
Marvin Etzioni


BEST SONG WRITTEN FOR A MOVIE:
"No Time To Die," by Billie Eilish and Finneas


The DR. JOHN MYSTIC PIANO MAN AWARD, 2021:
Bob Malone

BEST JAZZ/BLUES/R&B/FUNK/PIANO MAN ALBUM OF THE YEAR, 2021:
Bob Malone, Good People



THE WARREN ZEVON GENIUS AWARD, 2021:
Neil Rosengarden
BLUERAILROAD'S BEST BOOKS of 2021

https://bandcamp.com/EmbeddedPlayer/track=2528267744/size=large/bgcol=333333/linkcol=e32c14/tracklist=false/transparent=true/




MOST BEAUTIFUL, EXPANSIVE and LOVINGLY DESIGNED WOODY GUTHRIE BOOK, 2021
Nora Guthrie, Robert Santelli, Woody Guthrie, Songs and Art – Words and Wisdom: Voice of the People
Never has a songwriter written a memoir as beautiful and powerful as this one. But there's never been another artist like Rickie Lee. It's among the most poignant, funny, genuine, tragic, romantic, poetic, harrowing, ambitious, generous , soulful, brilliantly rendered, immaculately remembered, luminously musical and exultant memoirs ever written.

GREATEST SONGWRITER MEMOIR EVER:
Rickie Lee Jones, Last Chance Texaco, Chronicles of an American Troubadour


BEST MUSIC BIOGRAPHY, 2021
Ben Sidran, The Ballad of Tommy LiPuma

GREATEST AND MOST MAGICAL LEONARD COHEN ON HYDRA MEMOIR
Leonard, Marianne and Me
Magical Summers on Hydra
By Judy Scott
BEST AND MOST INSIGHTFUL BOOK ON JOHN & YOKO
JOHN KRUTH, Hold On World: The Lasting Impact of John Lennon and Yoko Ono's Plastic Ono Band, Fifty Years On
BEST MUSIC PHOTO BOOK, 2021
Eye of the Music. The Photography of Sherry Rayn Barnett; New York to LA 1969-1989
Foreword by Holly Gleason

BEST MEMOIR FEATURING BOB DYLAN , LEONARD COHEN, THE DALAI LAMA and more
Nomad Girl, My Adventures with Bob Dylan, Leonard Cohen, John Lee Hooker, the Dalai Lama and more. By Niema Ash
BEST LINER NOTES
John Kruth, Trees of the Ages; Laura Nyro Live in Japan


THE BEST JOHN PRINE SONG BY SONG CELEBRATION BOOK
John Prine, One Song At A Time
By Bruce Rits Gilbert